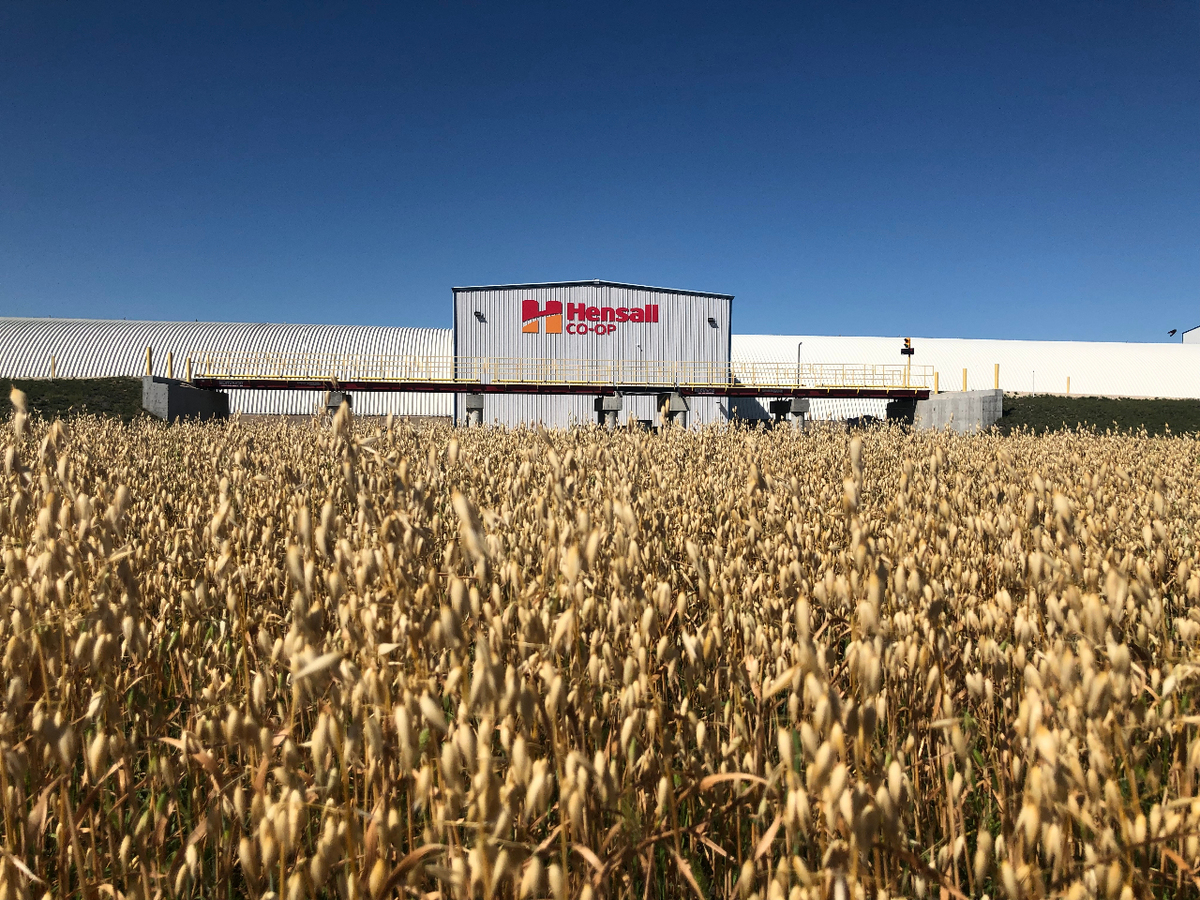 Last week farmers had a chance to check out Hensall Co-op's newly acquired dry bean processing facility at Bloom, Manitoba, located near Portage la Prairie.
CEO Brad Chandler says a number of improvements are being made to the facility.
"We're increasing the cleaning capacity and the performance to get better quality product out," he explained. "We're also adding storage here, receiving legs, receiving conveyors to be able to take more product. Adding a scale for quicker in and out for our producers. It's really to make it more efficient and more effective for their operation."
Hensall President Peter Dinsmore talked about demand for their products.
"Demand is getting higher all the time," he said. "Everybody's maybe looking for a different protein product rather than meat and I think we'll see that demand grow in the future. We have good markets, we sell to 45 countries. It was processed all in Hensall, Ontario, now we're processing out here [Manitoba] too so that saves on logistics of travelling it down to Ontario. Some of what's processed here will head right to the west coast."
Read the full article here:  https://www.pembinavalleyonline.com/ag-news/hensall-co-op-showcases-newly-acquired-dry-bean-processing-facility-video
Watch the video here: https://youtu.be/wiShe4PC7BY