The process is easy. First, complete your application. Links to the application forms are provided on this page under the quick links. Submit your application along with your $100.00 non-refundable lifetime membership application fee which covers our administration costs. Every membership application is reviewed by our Board of Directors in the month following the application date. Once approved by the Board of Directors, you will receive a letter of welcome to Hensall Co-op.
We publish "What's Growing" - a Members' Newsletter up to three times a year. Back issues can be accessed here: 
| | | | |
| --- | --- | --- | --- |
| 2023 | Issue 1 | Issue 2 | Issue 3 |
As an investment Co-op, we offer our members the opportunity to invest in our Co-op through various programs. Attractive rates are just one reason to invest. By investing in Hensall Co-op, you are investing in agriculture in Canada and our rural communities.
Learn More - Manitoba              Learn More - Ontario
How long does it take to double your money?
Learn about the Rule of 72, interest rates, and growth timelines: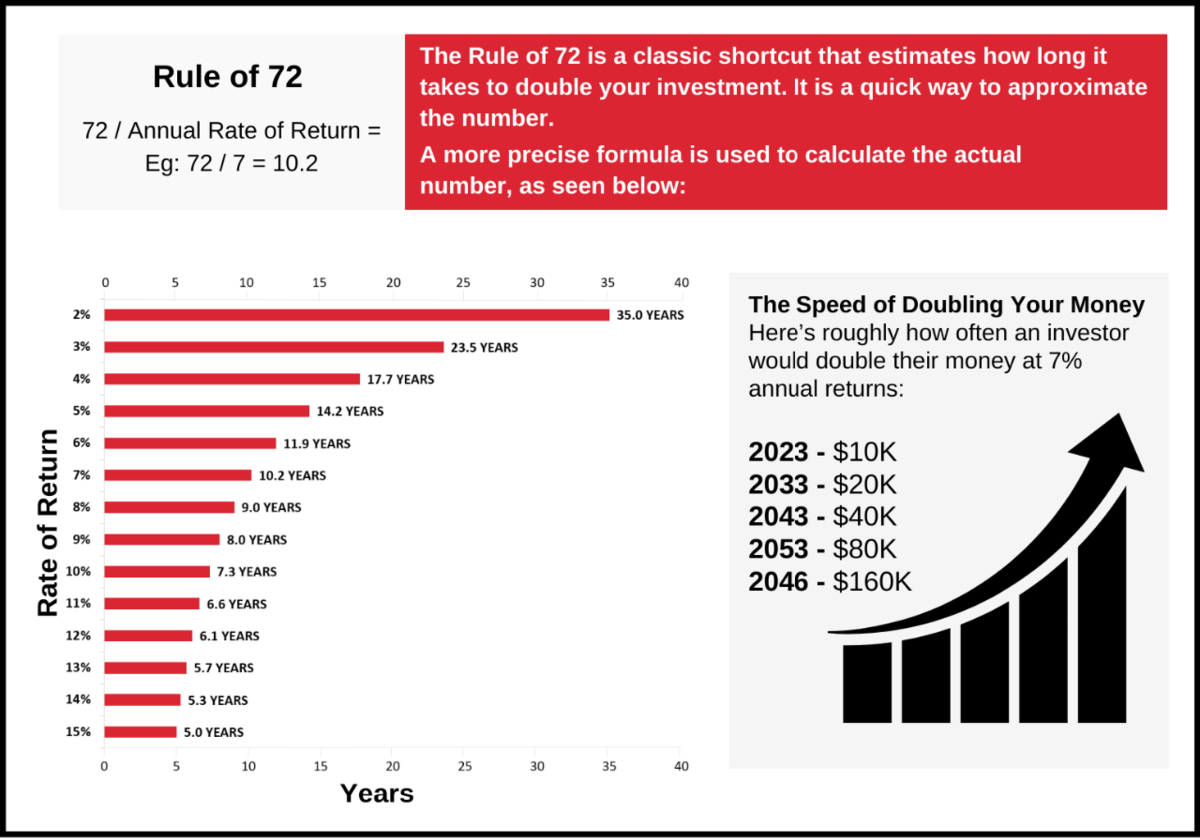 We will earn your business by adding value to your farming operations.  You will also have the opportunity to earn patronage on most of your transactions with our Co-op.
Subject to earnings, the Board of Directors declares patronage dividends annually. The dividends are declared on members' eligible businesses.
These are generally reinvested in the Co-op in patronage loan accounts under the members' names and are paid out over time. Interest accrues on the investment account balances. Interest payments of $50.00 or less are deposited in the member's mandatory member loan account and will continue to earn interest. 
 

For 2021, Patronage of 1% was declared on eligible transactions representing:

$4 to $5 per MT of feed delivered from one of our feed mills

$1 for every $100 spent on energy lubricants

Average of $11.31 per acre of white beans ($0.31 per bushel)

Average of $9.69 per acre of 

IP soybeans ($0.19 per bushel)

Average of $8.28 per acre of crush beans ($0.15 per bushel)

Average of $12.78 per acre of corn ($0.07 per bushel)

Average of $8.30 per acre of wheat ($0.09 per bushel)

 

Values of patronage used in this example are based on average commercial crop market prices, retail products and commercial services priced with Hensall Co-op throughout 2021.

 

Our member information initiative is called the SEED series. SEED is an acronym for Success, Enrichment and Economic Development. This series provides the information you need to succeed in your farming operations by strengthening your bottom line and growing your asset base.
Questions? 
To find out more about becoming a member or investing in Hensall Co-op as a Member-Owner, contact our Membership Services and Credit Manager Sylvie Atwell at 519-262-3511 ext 262, Toll Free: 1-800-265-5190 ext 262 or satwell@hdc.on.ca