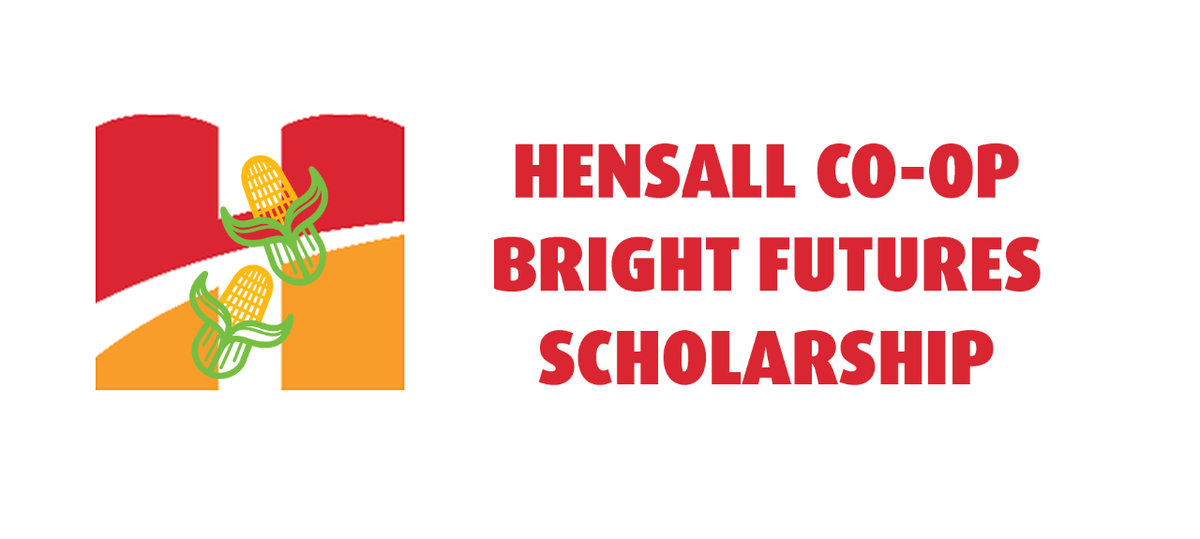 Speaking with Brad Chandler, CEO of Hensall Co-op: "We would like to congratulate the winners of the Bright Futures Scholarships. Hensall Co-op values community and personal growth which is why the Bright Futures Scholarships allows us to directly impact and support the education of our members' families." Hensall Co-op is Proud to be Farmer Owned and proud to support education.
Abigail Peel (Turnberry Township, ON) will be attending the University of Alberta for a Bachelor of Environmental Engineering Co-op program. As an engineer, Abigail hopes to "take on leadership roles and act as an advocate for small communities, ensuring that we are taken just as seriously as the bigger cities when it comes to environmental issues."
Attending University of Guelph (Ridgetown Campus), Nicole Vermue (Bluewater Township, ON) will be working towards an Associate Diploma in Agriculture. Nicole hopes to "help the agricultural community in the future to help teach the younger generations by volunteering and helping with fundraisers that involve agriculture and aid the growth of agriculture within my community."
The third recipient is Saarah Amir (Bluewater Township, ON), who will be attending the University of Ottawa for a Bachelor of Health Science Honours to "become a doctor and further progress medical research and treatments in rural and underdeveloped communities."
The Hensall Co-op Bright Futures Scholarship provides post-secondary scholarships to students who are entering their first year of post-secondary education and have shown a career interest in agriculture or a field or trade that will advance rural communities and economies. Up to three $2,500 scholarships are awarded to students who are children or grandchildren of individuals who were a member of Hensall Co-op or an employee, as of March 1 of the year of application.