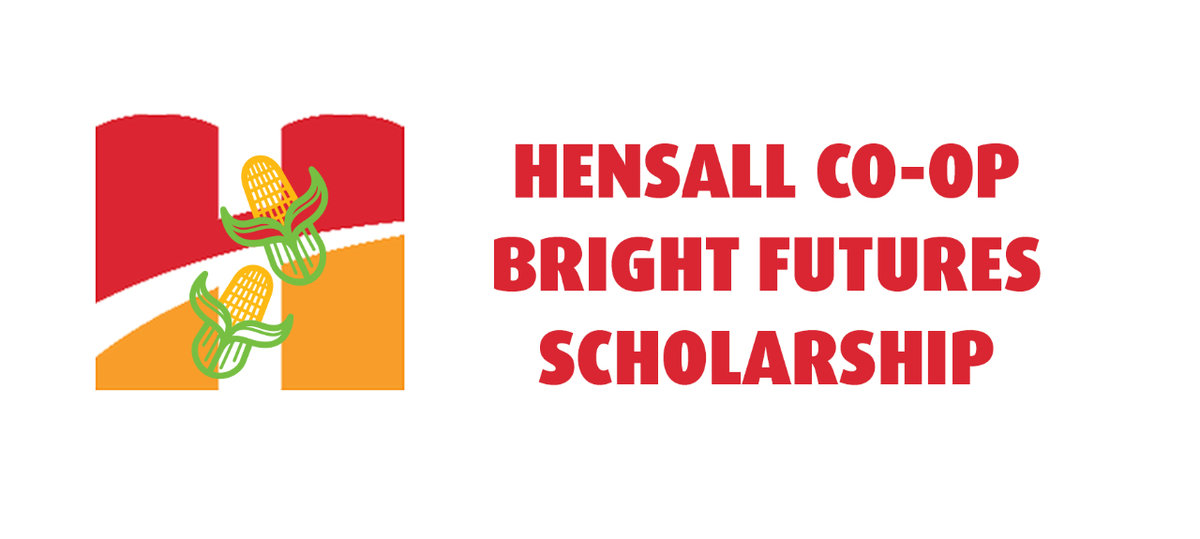 Hensall Co-op is pleased to announce our new Bright Futures Scholarship program. The purpose of the scholarship is to provide post-secondary assistance to students who are entering their first year of post-secondary education and have shown a career interest in agriculture or a field or trade that will advance rural communities and economies.

Three Scholarships of $2,500 each will be awarded to students who are children or grandchildren of individuals who were a member of Hensall Co-op as of March 1 of the year of application, individuals who had a controlling interest in an entity that was a member as of that date or a Hensall Co-op employee as of the date of application. Full details and application are available through this link:
To be considered for a Scholarship, applicants must complete an application and submit it to Hensall Co-op (marketing@hdc.on.ca) by August 1st of the year of application.