IP Soybean Program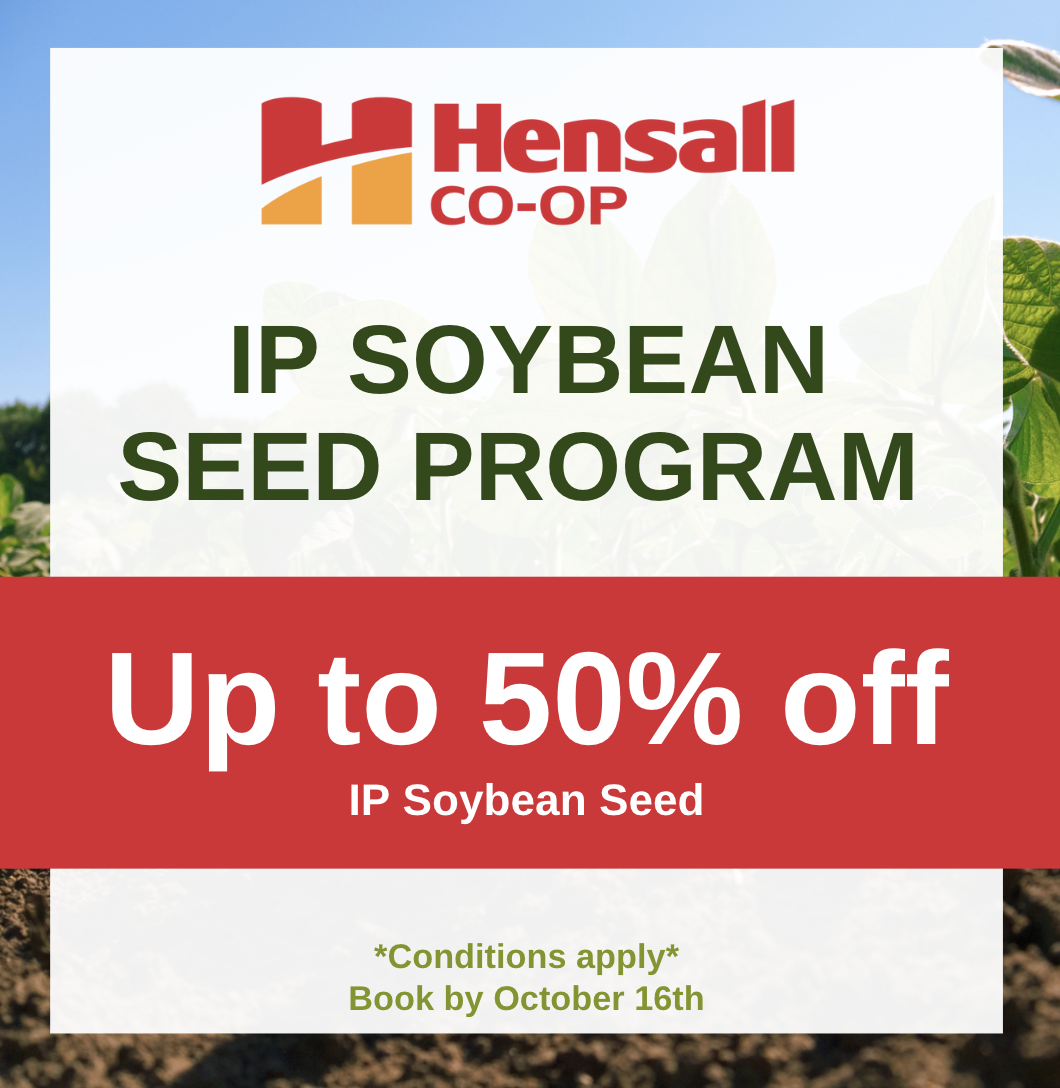 ​
​NOW is the time to book your 2024 IP Soybean acres
 
Premiums are at top levels and may change.
 
Hensall offers delivery locations across a large portion of Ontario as well as an on-farm storage option.
 
Add more than $180 per acre net revenue over RR varieties.
 
It's time to make the switch to IP soybeans.
 
Contact your local Hensall Co-op rep today. Don't wait as acres won't last.